USVLT celebrates its 60th land protection project!
Hatches Orchard donates easement to Upper Saco Valley Land Trust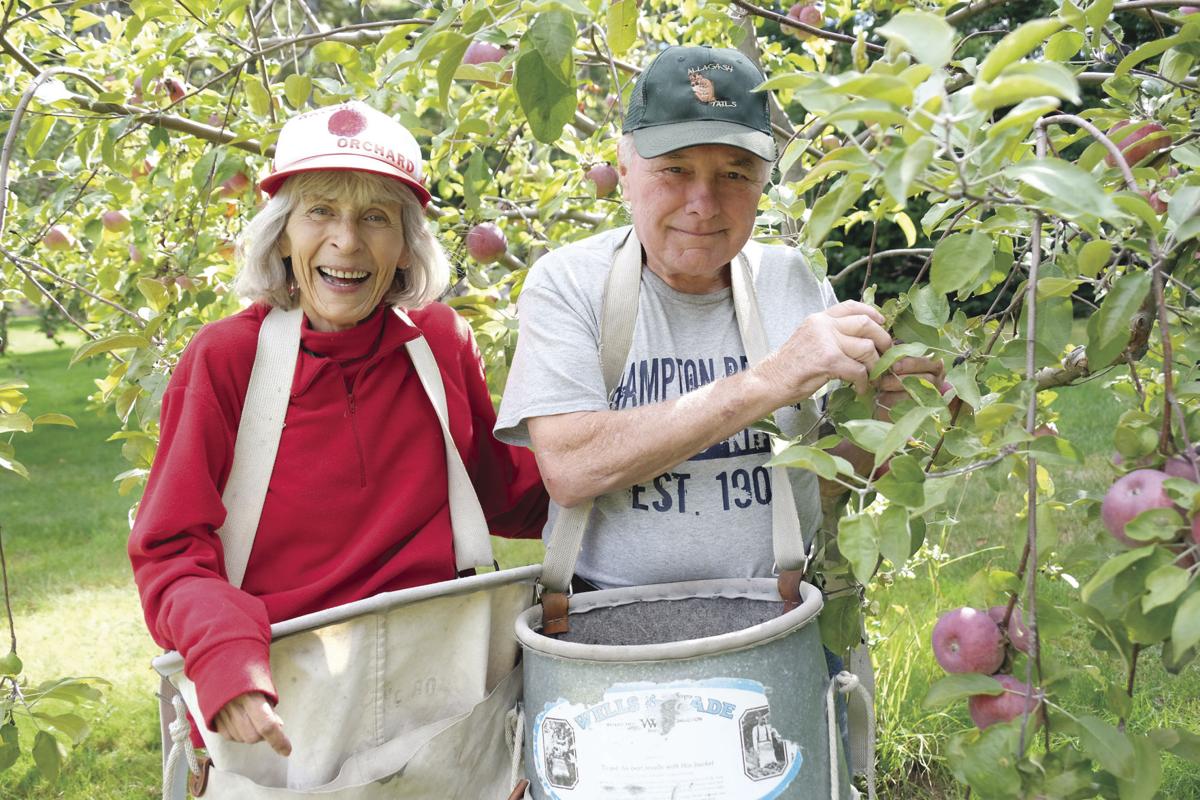 Their well-loved apple orchard is on Brownfield Road in South Conway. Surrounded on three sides by other land in easement with the Land Trust, the Hatches' Orchard easement adds 50 acres to a "block" of conservation land in South Conway. The property fronts on Brownfield Road and includes 28 acres of "highest ranked habitat" in the White Mountain Biological Region, as delineated by the State of New Hampshire.
From the orchard just off of Brownfield Road, the property heads up the side of Dundee Mountain, with incredible views of the valley from the height of land. Many locals have cherished Hatches' Orchard over the decades as the "go-to" spot for pick-your-own apples in the fall. Bruce and Elaine have always allowed their patrons to hike up to the height of land after picking their fill of McIntosh, Empires, Northern Spy, Cortlands and even a few Red Delicious. The Hatches have carefully improved and maintained the orchard since they purchased the property in 1971. Unfortunately, the orchard is closed for the 2017 season. The operation will be in full swing again in 2018.
"We are extremely grateful to the landowners, Bruce and Elaine Hatch, for working with the Land Trust to protect this local gem" said the Land Trust's president, Doug Burnell. "We are fortunate that this property will remain much as it is today for future generations. You can rest assured that your children's grandchildren can enjoy the same sweeping views from this protected open space."
Published
in the Conway Daily Sun on 10/4/2017.