East Branch Dundee by Ernest O. Brown
Art Celebrates Place
This event has been postponed. Stay tuned for more information.
Art Celebrates Place is one of the Upper Saco Valley's most notable events.

The 11th annual Art Celebrates Place opening is on Friday, April 3rd, 2020 at Fryeburg Academy's Leura Hill Eastman Performing Arts Center. This year's theme is "Our Rock and Water," inspired by the Cranmore Conservation Easement, the Climbers' Preserve, and the Leita Monroe Lucas Preserve.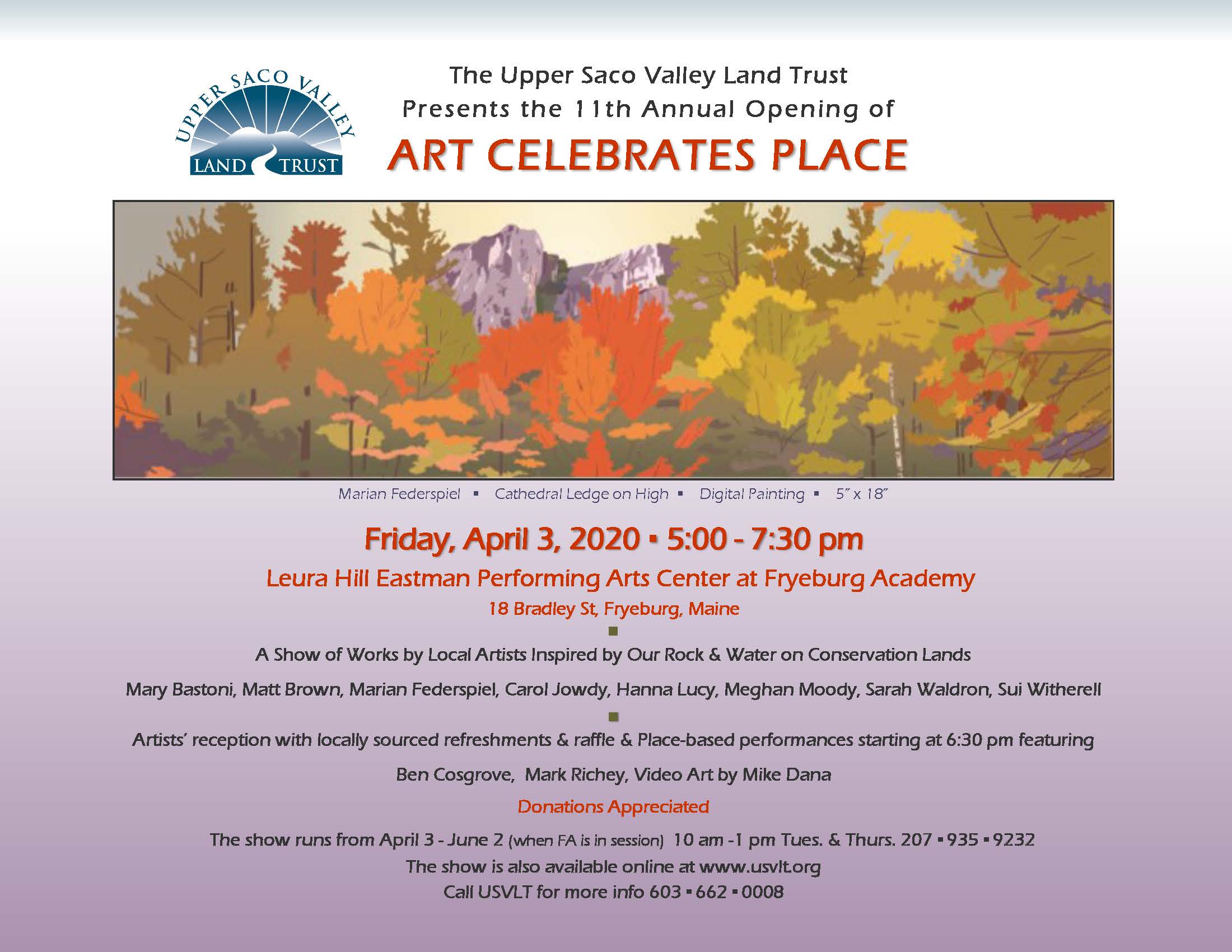 To view artwork from past years' shows, please click on the archive links below.
2019 Art Celebrates Place: Pine Hill Community Forest & Dr. Michael Cline Memorial Forest