Jerry Monkman, courtesy of The Trust for Public Land
20 Years & Onward - Preserving Land for Life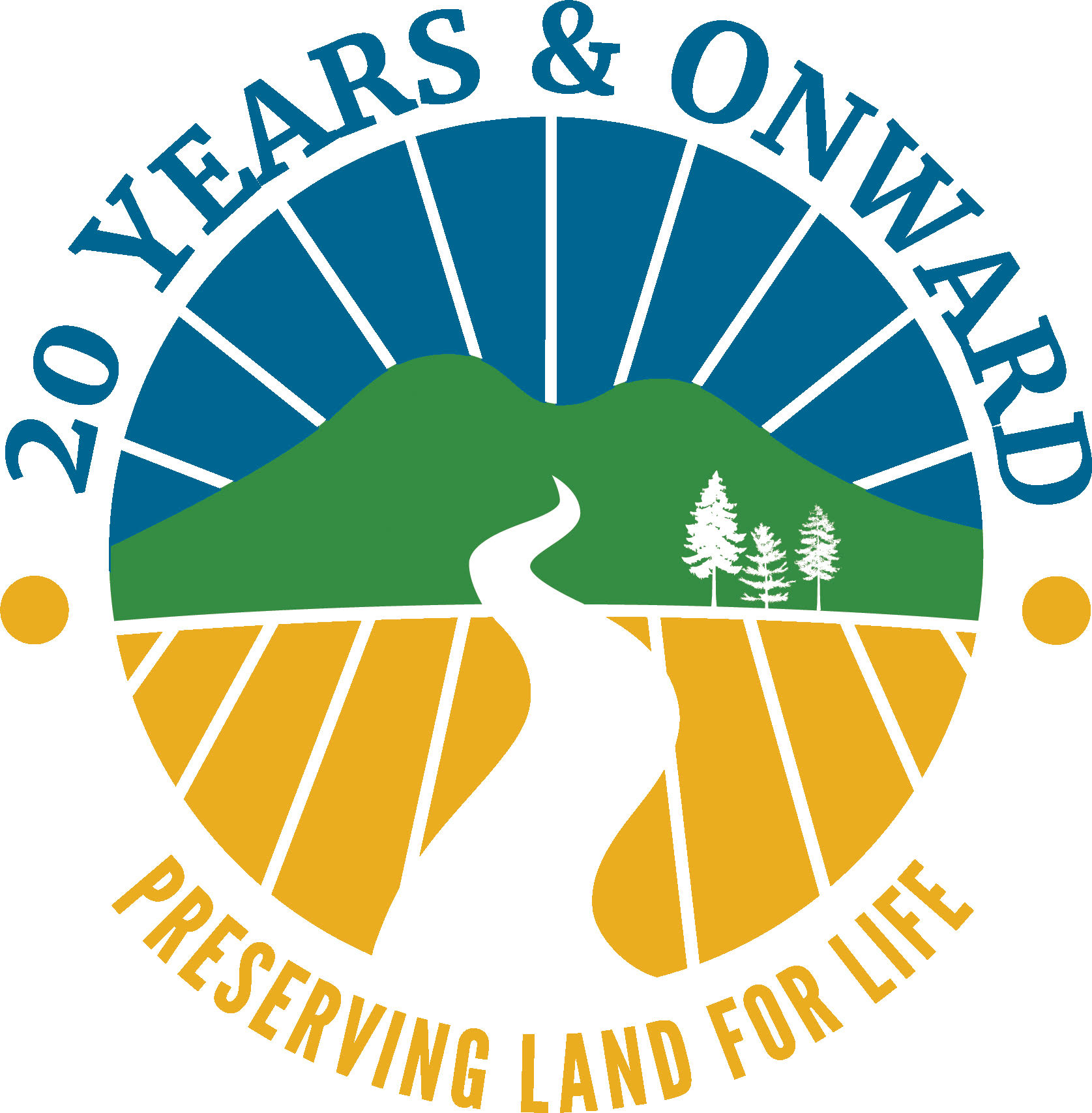 20 Years & Onward – an Overview
Last year, USVLT celebrated its 20th anniversary, having completed 75 projects that conserve over 12,000 acres of habitat, working forest and prime farmland as well as 16 miles of frontage along the Saco River and its tributaries. To celebrate this milestone, and to chart our next 20 years of growth, we are launching a campaign called 20 Years & Onward – Preserving Land for Life.
The campaign will raise these funds:
A Land Action Fund for exemplary protection projects
A Capital Reserve Fund to sustain future stewardship initiatives
An Agricultural Fund to conserve farmland and advocate for farmers and sustainability
Our $5.97 million goal is ambitious—and achievable. More than $3 million will come from federal, state, and local grants earmarked for specific land protection projects. To match these grants, $2.9 million is needed from our community of supporters.
The breakdown is as follows:

Description of Funds
LAND ACTION FUND – At our doorstep are two exemplary projects that will be completed with the Land Action Fund:
Together, the anticipated cost for these two projects is $4,265,000 and will utilize most of the Land Action Fund.
CAPITAL RESERVE FUND – Financial stability is crucial to USVLT's conservation work, and the Capital Reserve Fund will help sustain our stewardship obligations in the future. The fund will establish an endowment to offset operational costs by allowing one full-time stewardship staff person to be paid from its earnings (currently subsidized through annual membership donations).
FARMLAND FUND – The Farmland Fund will match government grants to conserve agricultural properties, and to support our advocacy efforts on behalf of local-scale family farms. Utilizing government programs, USVLT has already conserved Weston's Rivercroft Farm, Hussey's Cross Farm, the Amos Merrill Homestead Farm, and three different farms owned by branches of the Lucy family. Despite these victories, less than 10% of the eligible land in the Mount Washington Valley has been protected.
Current Status of Fundraising
As of April 15th, more than 80% of our $5.97M dollar goal has already been raised, thanks to several large government grants and the overwhelming generosity of our community of supporters. The largest of the government grants we are targeting have been awarded, including a $2.3M Forest Legacy Grant and a $500K grant from NH's Land and Community Heritage Investment Program (LCHIP). On the private philanthropy side, generous donors have already contributed or pledged $1.9M.
We're nearly there – please help us over the finish line. Our past success is due to the generosity of our community of supporters. With your pledge of support, we can continue our track record of success for our next 20 years. Thank you.
DONATE NOW – NO GIFT IS TOO SMALL (OR TOO BIG!).
YOU CAN SEND A CHECK WITH THE MEMO "CAPITAL CAMPAIGN" TO USVLT, PO BOX 2233, CONWAY, NH 03818 OR CLICK THE BUTTON BELOW TO PAY BY PAYPAL OR CREDIT CARD.
Capital Campaign Committee
We couldn't do it without our dedicated group of volunteers who are helping to drive this campaign forward.
Doug Burnell
Ann Bennett
Ailie Byers
Tom & Penny Deans
Tish Hanlon
Rebecca McReynolds
Sue Nichols
Anne Pillion
Tim Scott
Want to get to know these lands? We have numerous events planned for this summer. Check out our upcoming outings here!

Above photo and capital campaign photo on homepage by Jerry Monkman, courtesy of The Trust for Public Land