Photo courtesy of Mike Dana
Upper Saco Valley Land Trust
Preserving Land for Community Benefit
Ways to Give
20 Years & Onward – Preserving Land for Life
Learn More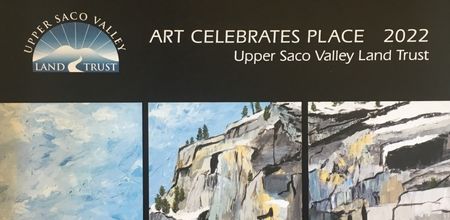 2022 Art Celebrates Place Calendar
The 2022 Arts Celebrates Place calendar once again offers a wonderful opportunity to appreciate local landscapes and easement properties in print form, month by month. Click here to order calendars!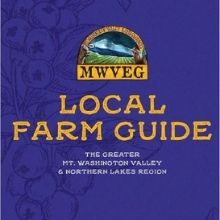 2021 Local Farm Guide
Check out the 2021 Local Farm Guide - a listing of local farms in the greater Mount Washington Valley and Northern Lakes Region.
Read More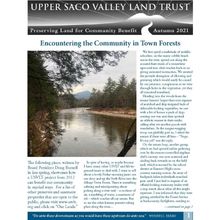 2021 Fall Newsletter
Take a look at the digital version of our fall newsletter.
Read More