USVLT Merchandise
2019 Art Celebrates Place Calendar
$18.00 plus shipping & handling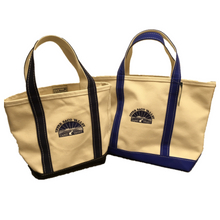 LLBean Canvas Totes
Large - $30.00 Small - $25.00
As L.L. Bean likes to say, these bags are "made in Maine and built for the long haul."
Large: 13w x 12h x 6d, Small: 9w x 10h x 5d
Heavy-duty
Double-layer base
Handles tested to hold up to 500 pounds
Cotton Canvas
Overlapped seams are double-stitched with nylon so they won't rot or break
Made in Maine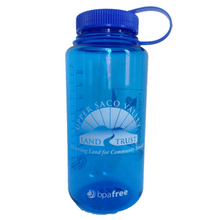 Nalgene Water Bottles
$15.00
Vests
$50.00

Sponsored by our Contribute to Place partner, Ragged Mountain Equipment:
Made in the USA
100% Polyester
High Quality
Soft, comfortable, warm
Colors: Moss, Gray, Plum, Teal
Sizes: XS, S, M, L, XL, XXL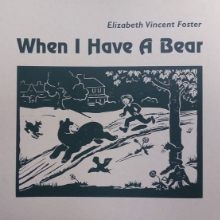 When I Have A Bear by Elizabeth Vincent Foster
$10.00 Plus Shipping & Handling
Written and illustrated by Elizabeth Vincent Foster, this colorful children's book is a must-have for young readers! A young boy daydreams about having his very own bear and all the shenanigans they would get into together. When the townsfolk revolt against the boy and his bear, they escape into the woods together to live in peace.