AVAILABLE NOW
2019 Art Celebrates Place Calendars
---
Our 2019 Art Celebrates Place calendars are available!
Now in its third year, the Art Celebrates Place calendar captures artwork by various artists inspired by USVLT conserved land. To purchase one of these calendars, which are works of art in themselves, click the PayPal button below, or visit one of these local stores: Dutch Bloemen Winkel, Edge of Maine Gallery, Jackson Art Studio, North Conway Chamber of Commerce, Soyfire Candle, Spice & Grain, The Local Grocer, The Met, Vintage Frameworks, White Birch Books, or the USVLT office.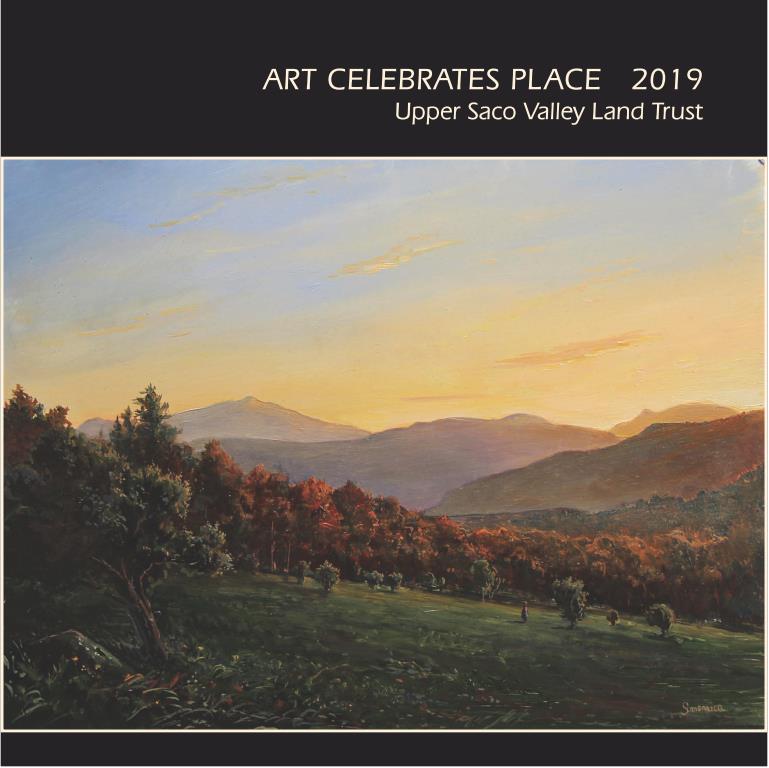 We are grateful to Linda Gray for designing this beautiful calendar, and our 2019 Art Celebrates Place calendar sponsors who made it possible.