Conway, NH
Upper Saco Valley Land Trust Earns National Recognition: Strong Commitment to Public Trust and Conservation Excellence
---
Conway, NH – One thing that unites us as a nation is land: a vast majority of Americans strongly support saving the open spaces they love, regardless of other political viewpoints they may have. Since 2000, the Upper Saco Valley Land Trust (USVLT), has been conserving land for the people of the Upper Saco River Valley in both Maine and New Hampshire. To date, they have conserved over 12,700 acres, including more than 16 miles of river frontage along the Saco and its tributaries. Now, USVLT is delighted to announce that it has renewed its land trust accreditation – proving once again that, as part of a network of over 450 accredited land trusts across the nation, it is committed to professional excellence and to maintaining the public's trust in its conservation work.
"Renewing our accreditation demonstrates USVLT's ongoing commitment to permanent land conservation in our 11-town service area," said William Abbott, Executive Director. The accreditation renewal process, which takes more than a year to complete, is rigorous: it involves the review of more than a thousand pages of project documentation, improvements to organizational policies and standard operating procedures, and a close audit of specifically selected land transactions. Abbott continued: "Despite the time dedicated to this process, we remain confident that accreditation is a good investment in the future. It has made us a stronger organization. Because of our accredited status, we can now demonstrate to our supporters and community members that we're worth their investment, too."
USVLT's documentation was subject to a comprehensive third-party evaluation prior to achieving this distinction. The Land Trust Accreditation Commission awarded renewed accreditation, signifying its confidence that USVLT's lands will be protected forever. Accredited land trusts now steward almost 20 million acres across the United States – the size of Vermont, New Hampshire, Massachusetts, Connecticut and Rhode Island combined.
"It is exciting to recognize USVLT's continued commitment to national standards by renewing this national mark of distinction," said Melissa Kalvestrand, executive director of the Commission. "Donors and partners can trust the more than 450 accredited land trusts across the country are united behind strong standards and have demonstrated sound finances, ethical conduct, responsible governance, and lasting stewardship."
USVLT is one of 1,363 land trusts across the United States, according to the Land Trust Alliance's most recent National Land Trust Census. Only a third of those have achieved accredited status. A complete list of accredited land trusts and more information about the process and benefits can be found at www.landtrustaccreditation.org.
About the Upper Saco Valley Land Trust
The Upper Saco Valley Land Trust is a 501(c)(3) non-profit organization. Our motto is "Preserving Land for Community Benefit." USVLT has completed 75 conservation projects since 2001, totaling over 12,700 acres throughout the towns of Hart's Location, Bartlett, Jackson, Albany, Chatham, Conway, Eaton, and Madison in New Hampshire, and Brownfield, Denmark, and Fryeburg in Maine. Learn more about the Upper Saco Valley Land Trust by calling (603)662-0008 or visiting www.usvlt.org.
About the Land Trust Accreditation Commission
The Land Trust Accreditation Commission inspires excellence, promotes public trust and ensures permanence in the conservation of open lands by recognizing organizations that meet rigorous quality standards and strive for continuous improvement. The Commission, established in 2006 as an independent program of the Land Trust Alliance, is governed by a volunteer board of diverse land conservation and nonprofit management experts. For more, visit www.landtrustaccreditation.org.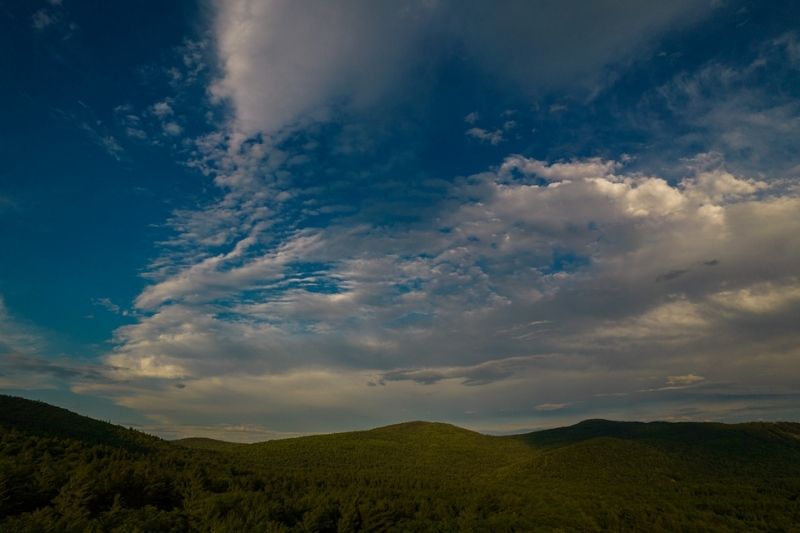 Photo by Joe Klementovich