Conway, NH
Several land conservation projects recently completed, despite Covid-19 pandemic
---
Conway, NH – Thanks to the generosity of our extended community, the Upper Saco Valley Land Trust (USVLT) completed three significant projects over the summer. These conservation victories involve forest land previously owned by the Hill Family in Eaton, the idyllic Old Blake Farm in Brownfield, and 400 acres of World Fellowship Center's campus in Albany.
The Hill Family Preserve consists of 214 acres of pristine forest land along Paul Hill Road in Eaton. This property was purchased in stages by George and Helene Hill starting in 1966, and was gifted to USVLT by the extended Hill family. Abutting other conservation land in the neighborhood, including a parcel already owned by USVLT as well as land owned by Town of Eaton, this forest land adds to an impressive "habitat block" and protects existing wildlife corridors.
George Hill and his daughter Sarah Hill prepared this statement: "And so we have given away Paul Hill Road. Better said, we have given back Paul Hill Road. It has always stayed put, but legally it is now where it belongs, entrusted to a community of forest stewards who have offered to shoulder its safekeeping so that it can serve the community that it lies within and who know best how to draw from and contribute to it."
William Abbott, USVLT's Executive Director, expressed his profound thanks to the Hill family: "We wish to extend our gratitude to George, Helene, Jim, Sarah, and the rest of the Hill family for their generosity and vision of a sustainable future. The property truly is a gem, lovingly cared for during the past five decades. We intend to honor this gift by continuing their excellent forest stewardship, in perpetuity."
The Old Blake Farm in Brownfield, Maine is an historic 95-acre farm on Old County Road near the Stone Mountain Arts Center. The farm has been owned jointly by four separate families for nearly 50 years. The original Blake Family farmhouse is still on site, having survived the Brownfield Fire of 1947, as is the Blake Neighborhood Cemetery. Over the decades, the woodlands onsite have been managed sustainably, and the conservation easement held by USVLT allows for continued well-managed forestry. The easement also supports agricultural use of the land and maintenance of fields, affording expansive views from Old County Road to the White Mountains in the west. The donor families' generosity ensures that this corner of Brownfield will remain bucolic for generations to come.
USVLT is extremely grateful to the owners of the Old Blake Farm property, who had this to say about conserving their land with us, "From the time we purchased our property 50 years ago, we intended to preserve and conserve the land for wildlife habitat, ecologically sound forest management, and as a retreat and creative gathering place for family and friends. We now believe those long-term goals can best be realized by working with the Upper Saco Valley Land Trust."
In June 2020, the World Fellowship Center granted three separate conservation easements to USVLT to permanently protect nearly 400 acres of its campus, including more than 3,000 feet of undeveloped shorefront on Back Pond and Whitton Pond. With these three new easements in place, all but one other property that directly fronts onto the 167-acre undeveloped Whitton Pond will be permanently conserved. The easement areas boast 70 acres of highest ranked habitat in the state according to New Hampshire's Wildlife Action Plan, as well as 17 acres of wetlands, which include several extensive vernal pool complexes.
The World Fellowship Center has been an exemplary steward of these lands for the past 77 years. Even if any of the three conserved tracts should ever be sold separately, the easements held by USVLT will ensure that the natural resources of these lands are preserved consistently and forever.
While the Old Blake Farm and Hill Family projects involved generous donations of "development rights" or "land in fee," respectively, the World Fellowship Center transaction involved purchasing conservation easements. In all, USVLT and the World Fellowship Center needed to raise nearly $500,000 to purchase these easements, permanently extinguishing the development rights on the land. Grants for these easements were provided by the New Hampshire Land and Community Heritage Investment Program (LCHIP), New Hampshire's State Conservation Commission "Moose Plate" Grant, the state's Aquatic Resource Mitigation Program, the William P. Wharton Trust, the Davis Conservation Fund, donor-advised funds of the New Hampshire Charitable Foundation, an anonymous family foundation, and the New Hampshire Drinking Water and Groundwater Trust Fund. In addition to these grants, we are especially grateful for $87,000 in funding that was received from our generous community of supporters.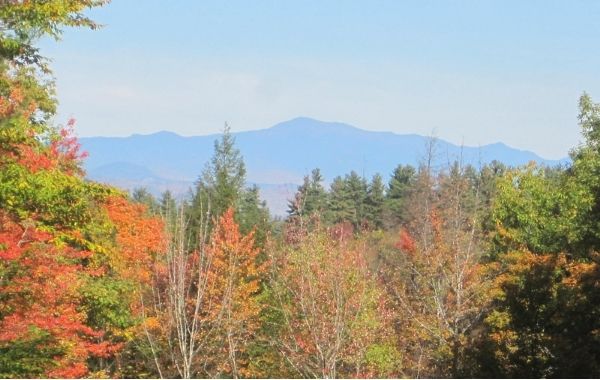 Photo of Mt. Washington from the Hill Family Preserve courtesy of George Hill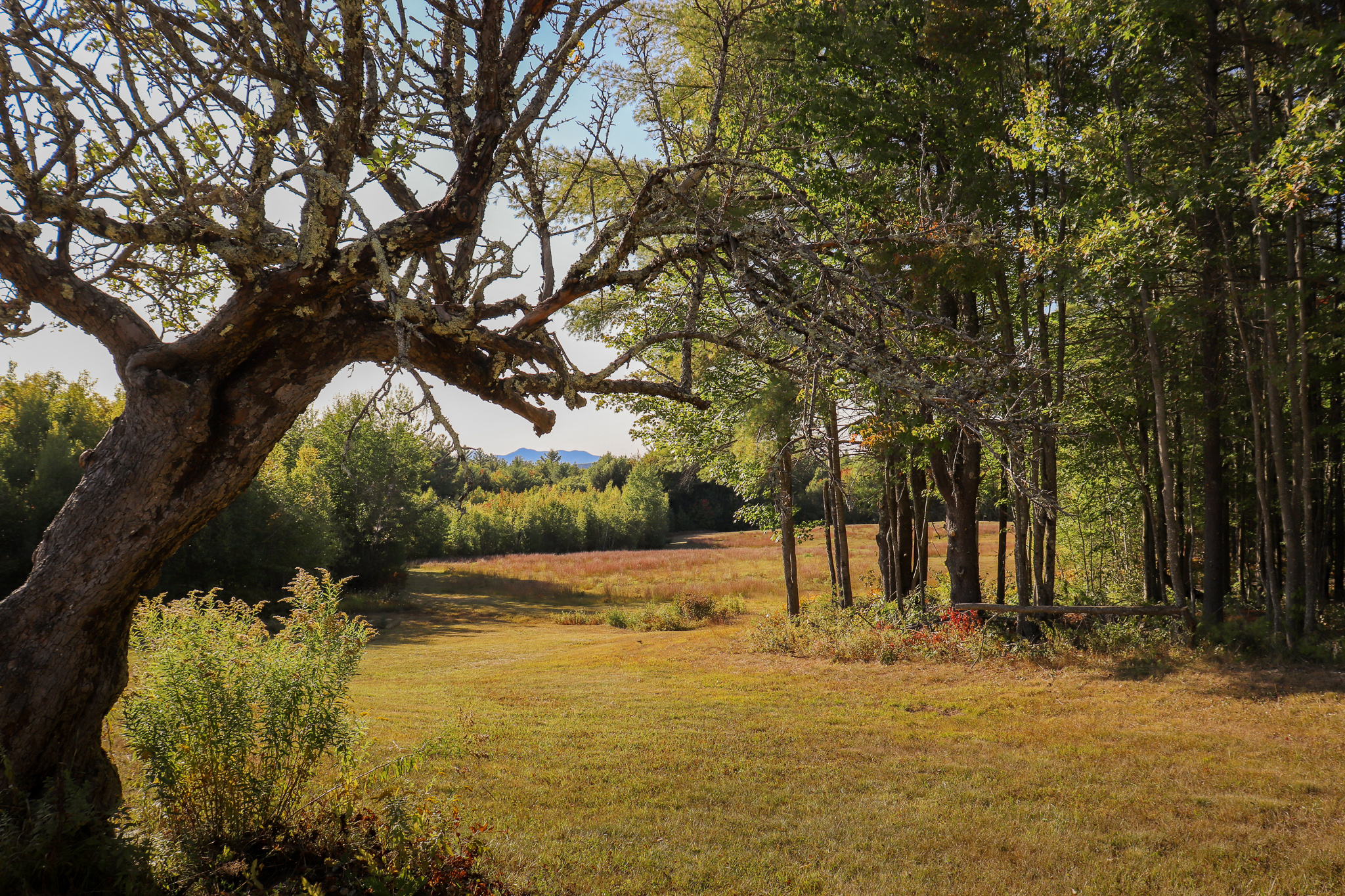 Old Blake Farm courtesy of Meghan Moody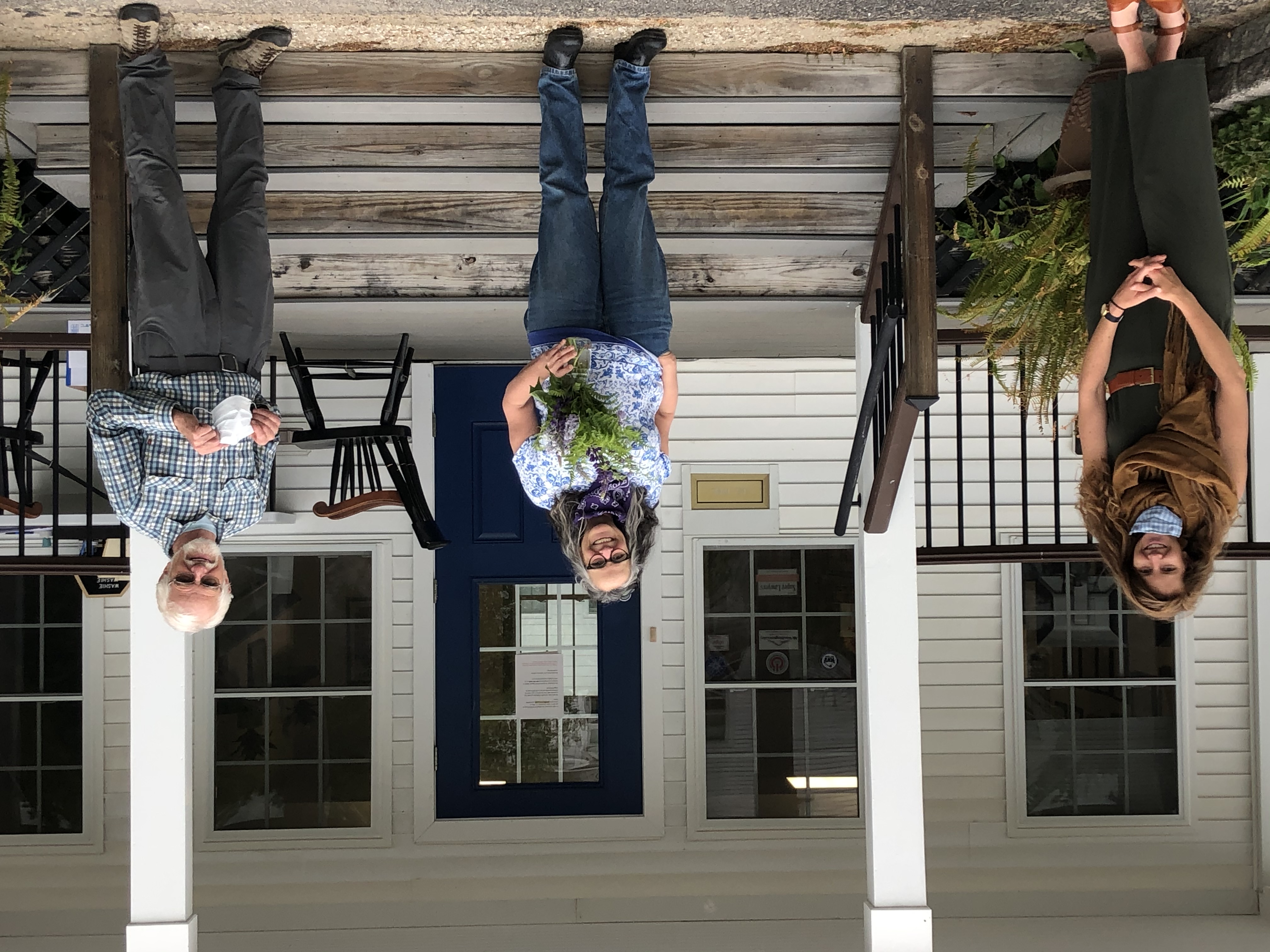 Socially-distanced closing for World Fellowship Center, Pictured L to R: Abby King, USVLT Conservation Lands Manager; Andrea Walsh, WFC Co-Director; and Doug Burnell, USVLT President